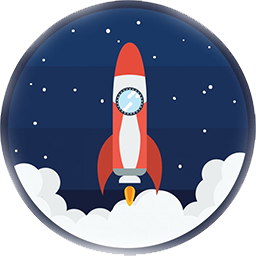 SpaceX
A downloadable tool for Android
About the app
It consist of 2 parts:
Tesla Roadster in 3D Space
SpaceX Launches Browser
Tesla Roadster in 3D Space
This is a simulation of Tesla Roadster in Space since its launch in 2018 for 1 year of period.
It displays
a sphere (referencing the Sun)
a red capsule (referencing the Tesla)
date
position of Tesla (according to the displayed date)
SpaceX Launches Browser
This is a list of launches that SpaceX executed (or will execute) over the years. The application collects the required data from SpaceX API and displays accordingly. User can click on any launch and see information about the ships used in this particular launch.
About launches:
The green tick on the right means this launch has happened.
Yellow arrow on the right means it is a future launch.
Join us
Download
Click download now to get access to the following files: